Red Kites over Aston Rowant
Went to the great Aston Rowant nature reserve right next to the M40, this is a great place to view the largest british bird the red Kite. The area sits on top of a large hill and is a ideal place for the birds just to fly about looking for food. We must have seen about 20 red Kites also some Buzzards were seen and Kestrels. We took some photos but we were always a distance away from them. Will revisit soon i hope but a little earlier in the day. The place is also awash with Butterflies many both my dad and myself could not name. The area is never sprayed by farmers so is in great shape to support a vast amount of Wildlife.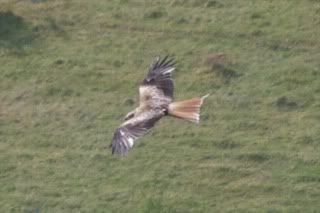 Use the map below to plan your trip.
View
Aston Rowant nature reserve
in a larger map
Further Reading